Emergence training cycle
Managerial development for operational or local managers.
The Emergence cycle is a managerial development training course for operational or local managers.
The objective is to enable managers to develop their skills and integrate new managerial practices for middle management, so that they can mobilise around their company's development projects.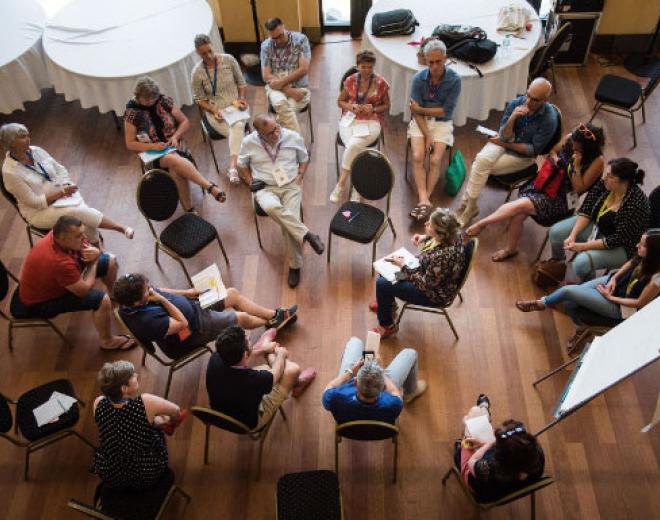 Le cycle Emergence est une formation au management dédiée aux managers opérationnels et de proximité. Vous bénéficiez d'événements avec des experts autours de sujets du management, d'échanges avec des pairs de secteurs différents, et découvrez des méthodes managériales humanistes, pour un progrès managérial durable. Renforcez vos compétences et softs skills de manager pour devenir développeurs d'intelligence collective.
Public
This cycle is aimed at supervisors or managers with a 1st or 2nd level managerial or operational function: managers of operators (employees, technicians, workers, etc.).
Format
A unique training cycle of 12 days over 18 months, spread over 4 to 8 weeks in a alternating cycle of : 
6 days with expert experts
6 workshops with peers to share experiences and reflect on their experiences
The training locations are determined by the group leader. Concerning the dates, it is a choice co-constructed with the facilitator.
Prerequisite
Have a team responsibility
Being in business
Be available to attend the 12 training days
Certification

Our training organisation is certified "NF Service Formation continue hors alternance" and is also Datadock referenced.
Prices
Cost of the Emergence training cycle : 4200 € HT, VAT of 20%.
It includes training services delivered by an instructor and expert speakers, theoretical and practical support, catering costs (lunches and breaks), room rentals for the 12 days.
Registration for the training course requires membership of the GERME association.
Annual membership from 1 January to 31 December: 40€ HT, VAT of 20%.
Objectives
Identify the strengths and areas for improvement in managerial skills
Implementing methods to federate and motivate your team(s) around projects and yourself
Apply collaborative management techniques to your team(s) to ensure their cohesion
Identifying the talents of its team(s) to support skills development
Implementing continuous improvement processes, maintaining team spirit
Evaluations
At the start of your training, you are invited to assess your level of mastery of the various skills covered by the Emergence cycle
Each Emergence meeting is an opportunity to seize a new tool, a new idea, a new rich experience to share and gives rise to a report with the speaker's materials
To define your areas of progress and measure your progress, use the Emergence manager's self-assessment grid on managerial skills and keep a record of what you implement with your roadmap
An evaluation is carried out at the end of each day from the mobile application. After the 12 days of training, you will receive an overall evaluation of the objectives of the Emergence cycle. 4 months after the end of the cycle, you will receive a survey on the implementation of the learning outcomes of the training.
Commitments
In order to optimise the contributions of the Emergence cycle for you and your company, it is important that each party involved commits to a certain number of points. They encourage the capitalisation of knowledge, implementation and sharing of experience.
For the manager :
Attendance at meetings
To put into practice, within the company, the skills acquired in the Emergence training cycle
Engage in a process of self-evaluation and progress
Return to the company
Ensuring the confidentiality of exchanges within the group
Sharing experiences to be an actor in the group's progress
For the company :
Consider the Emergence training cycle as an investment in the evolution of the manager
Allow the participant in the Emergence training cycle to participate in each of the 12 days
To encourage feedback from the participant via exchanges within the company
Carefully follow the manager's Emergence path following the training days
Facilitate the implementation of his managerial project and provide him with advice
Ask for feedback from the manager at the end of the course or during an annual interview
Accessibility
GERME is strongly committed to an approach that aims on the one hand to welcome people with disabilities without discrimination and on the other hand to guarantee them equal rights and opportunities to access employment and training.
In this respect, a Disability and Training Quality Advisor has been appointed to support the manager.
Managers' testimonials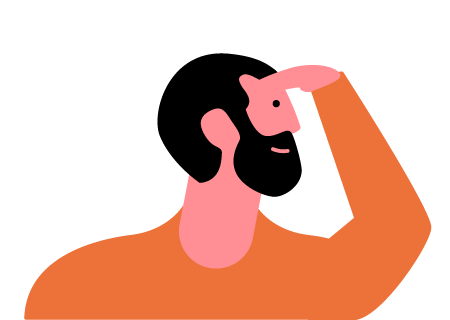 Thanks to this training, I find it easier to approach management within my company. I manage to get my colleagues more involved and to make concrete progress on group projects, efficiently, keeping in mind the objectives set and the motivation of each person. Beyond the professional contributions, Emergence was a great human adventure.
Slimane, Account manager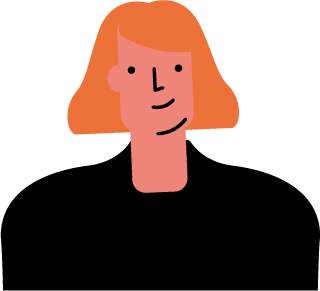 This path allows for introspection that helps everyone's thoughts to evolve. You are not born a manager, you become one. Having enough self-confidence to better support teams can be learned and this course is just perfect for that.
Aurélie, Human Resources Manager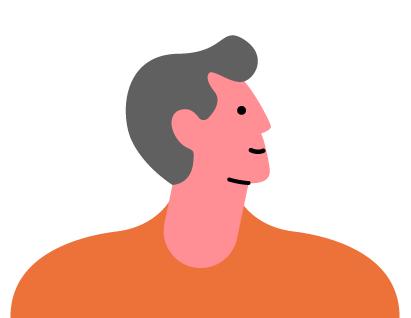 Each of the 12 days was very rich, the speakers were able, each in their own way and with their own personality, to enlighten me on the different facets of management, and sometimes pushed me quite far in my entrenchment. The training allowed me to get to know myself better, to situate myself and understand myself as a manager, and I was able to better understand my roles and missions.
Philippe, employee in industry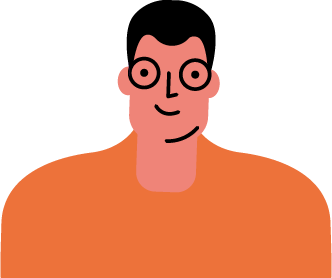 Given its duration, the many high quality speakers encountered, and the composition of the group of managers coming from very different sectors of activity, this training cycle is very rich in lessons. It has enabled me to evolve in both my professional and personal life.
Pierre-Yves, Head of employment law advisory service