A learning ecosystem
At the service of a caring and co-constructed management
GERME is a learning ecosystem with management training cycles, fed by a laboratory of research and exploration open to the world and composed of members linked around the values shared by the association.
Our vision of management consists in placing the human being at the very heart of management. It also favours trust in others, cooperation, respect and empathy as values for action. A Humanist and positive management in which managers grow up and quality interpersonal relationships are built. This type of management contributes to having more responsible companies where everyone is willing to give the best of themselves. A collaborative managerial environment where the well-being of each individual contributes to the development of the team and the company.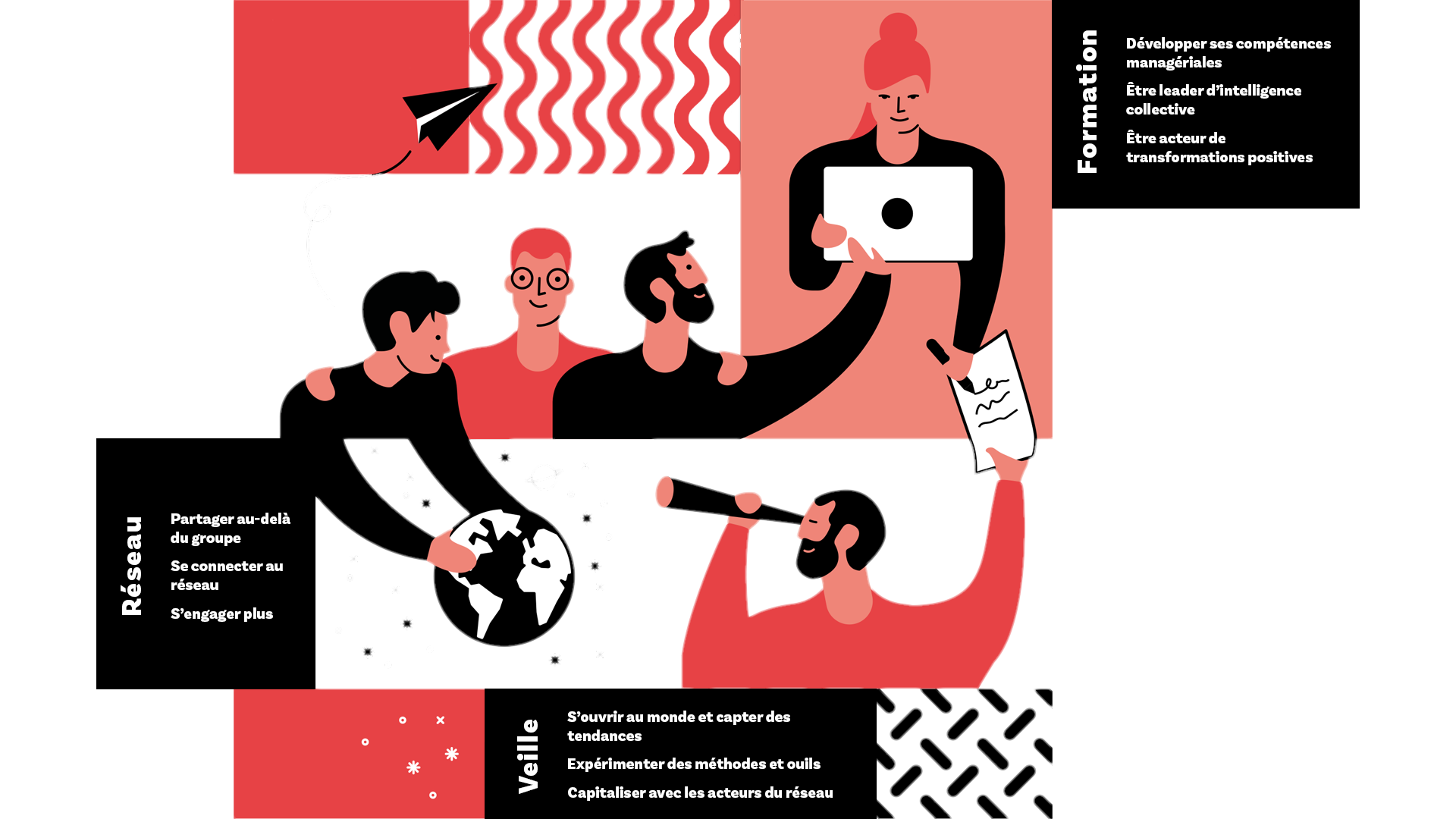 Humanist values
In the local training groups as well as in the association, strong values are lived out which allow participants to progress together in a safe and friendly environment to train and share their practices before experimenting in their companies and with their teams.
Our values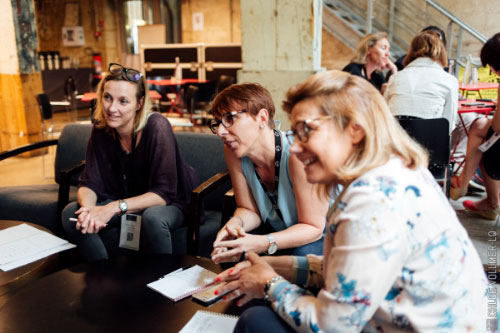 Progress
Respect
Opening
Trust
Humility
Together
These are the indispensable conditions for creating a friendly environment for collective intelligence. More
A cooperative and participative pedagogy
Since 1998, the pedagogy, in line with Germe's values, has been based since 1998 on the concepts of heutagogy, a form of self-directed learning in which the manager adapts his knowledge to his needs, current challenges and his desire of growing.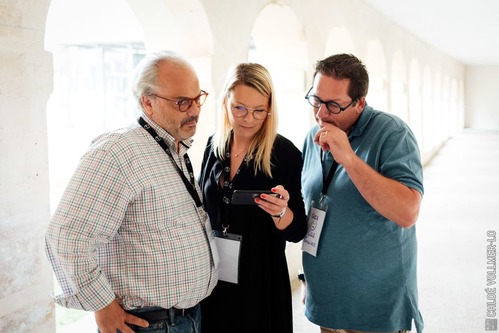 The singularity of the GERME Pedagogy is based on :
Variety of jobs and type of businesses and organisations within groups

Co-creation of training programme by the group members
GERME contributes to the durable development of managers' skills through the sharing of experiences and the contribution of experts. Each manager employs tools, reflections and lived experiences to be fully involved in his managerial progress.
 
Co-responsible management
GERME managers are opened to the world's evolution, are inspired by people and diversity to become leaders of collective intelligence and actors of transformations.
They develop their teams by using the contributions of GERME pedagogy and they develop the "knowing how to become together" by a co-responsible management.