Our vocation,
our values
Our association includes managers from all types of organisations, who wish to work for a humanist and positive transformation of the professional and managerial world: Doing better and more humanly.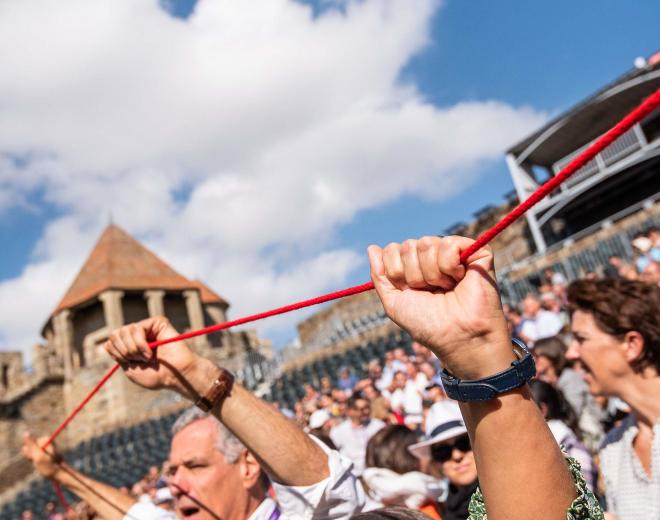 Our vocation
GERME works for a professional and managerial world in which :
humanity is at the center,

the manager is opening up to the world's changes, by fed by encounters to become a leader in collective intelligence and an actor in transformations
to develop exciting, innovative and engaged companies for their environment and territory.
 
Germe's engagement is to act for a humanistic and positive transformation of the professional and managerial world.
To train managers to develop collective intelligence in organizations.
Beyond the "Germe" and "Emergence" educational cycles, the GERME actors - managers, facilitators and experts - are invited to enrich their training, to cultivate the spirit of the association to better share them later, during convivial moments organized throughout the year. Methods, tools and managerial subjects sometimes in the testing and invention phase are tested, modelled by R&D and passed on during our After+, Instant+, meetings, trips... and in our editorial productions.
Our activities are deployed to bring you to keep being ahead of an experience.
Our values
We believe that these values allow managers as well as individuals to be the actors of the transformations that the professional world needs. At GERME, it is under the acronym "PROCHE" (close to) that we have summarized these values which constitute a base shared by each actor involved in the network :
Progress
Do better and more humanly, an imperative necessity in our organisations and an ambition implanted in all the actors of GERME.
Trust
To guarantee a training space without stakes to learn serenely, to deposit one's fears and doubts to overcome them.
Respect
To take into consideration different points of view and appreciate the value of experiences and testimonies.
Humility
To accept not knowing, to question one's beliefs in order to imagine new possibilities.
Opening
Being curious about the other, about his or her managerial experience, about his or her cultural, social and economic context.
Together
The collective stimulates and enriches, mutual aid helps to break the manager's isolation in the face of his challenges.